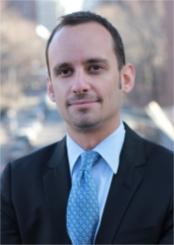 Brad Malow
Real Estate Salesperson
Licensed as Brad Malow
o: 212.688.1000 x455
m: 917.929.5545
Languages Spoken:
English
Brad Malow, an agent with Rutenberg Realty, is the founder of BuyingNYC.com, a website that helps buyers and sellers navigate the complexities of New York City's real estate market. His goals have always been focused on educating consumers and providing them with services that put their needs at the forefront of any transaction.
His real estate career started in 2003 after joining a boutique firm in Chelsea where he quickly became the office's top producer. He was immediately promoted to Sales Manager and thus, became responsible for training all new agents and overseeing each and every deal's successful execution. In 2007, he joined Rutenberg Realty where he currently boasts an extremely impressive transaction portfolio that exceeds $25 million in the sales arena and countless mid and high end rentals. Brad was chosen by "Top Agent Guide" as one of the top 100 real estate agents in New York City and prides himself on being a prime referral source for all things 'real estate'.
Brad is an expert within the co-op and condo markets, and his real estate articles and opinions have been published in various sources including The Fiscal Times, HR/NY, Streeteasy.com and BrickUnderground.com. With impeccable customer service, boundless experience and astounding results, Brad is always a top choice when it comes to those in need of real estate guidance. He is a member of the Real Estate Board of New York
Visit BuyingNYC at www.BuyingNYC.com as it can quickly help you answer all of your real estate questions as they pertain to both the co-op and condo markets in NYC.
Praying For Properties

The Real Deal - Sep 03, 2013


New Listing

Brokers Weekly - Oct 11, 2012


Houses of the Week

NY Post - Oct 05, 2012


Survive Selling a Co-op in New York City

ExpertBeacon.com - Jun 01, 2012


How to Get Almost Anyone Past a Co-Op Board

Brick Underground - May 22, 2012


11 Ways to Bounce Back When Your Sale Falls Through

Brick Underground - Apr 25, 2012


The 10 Biggest Mistakes Renters Make

The Fiscal Times - Apr 23, 2012


Top Negotiating Mistakes of Sellers and Their Brokers

Brick Underground - Apr 23, 2012


The Haggle

Brick Underground - Jan 13, 2012