Rosemarie Gambetta
Real Estate Associate Broker
Licensed as Rosemarie Gambetta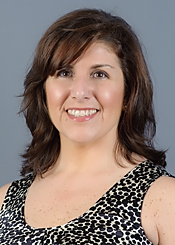 o: 212.688.1000 x329
m: 917.912.1297
About Rosemarie
Rosemarie entered the real estate industry after twenty successful years in the fashion industry where she rose from the ground floor to a VP of a multi-million dollar designer footwear label. Having achieved success in that industry, she decided that she needed another challenge…..It was time to reinvent herself. So, she turned her hobby of shopping for real estate and spending Sundays attending Open Houses and turned it into a new career.

Working in the fast paced world of fashion provided Rosemarie with the expertise to think on her feet, multitask, spot trends and face grey situations head on.

Negotiating properties is second nature for her. In her prior experience, Rosemarie negotiated prices and million dollar contracts on a daily basis. This affords her customers the comfort of knowing that they are being represented by a professional who will get them the best deal possible. Her attention to detail and service provides her clients with peace of mind, knowing that they are being represented by a professional.

Searching for a new home can be a stressful undertaking; Rosemarie's goal is to make it as painless as possible. In the time since she entered this arena, she achieved top broker status and was recently voted one of the top 100 agents in New York City by Top Agent Guide.

Click here for more info

Rosemarie is a native New Yorker and home owner. Manhattan, Brooklyn, Queens…she knows it all. Her clients rely on her to keep them informed; whether it's trendy areas, up and coming areas, investment properties or where they should have dinner tonight.
Rosemarie also speaks:
English
Rosemarie's Recent Sale Listings